We will partner with you and use our expertise, eighteen-step process, and tenacity to find the best space for your business, at the price and terms you require. We promise to protect your interests and to ensure all critical aspects are identified to protect your interests and bottom line going forward.click here →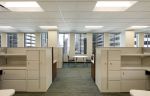 Fill out an online form and we will provide you with a list of options to meet your office requirements.click here →

We will help you get the best value possible for your commercial property.click here →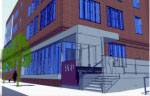 We can analyze your investment needs and show you how to meet your goalsclick here →

Owning distressed property doesn't mean you need to sell at fire-sale prices. Results Real Estates' experience in commercial property can help maximize the recovery of your distressed assets. We can develop and execute a turnaround plan specifically tailored to your situation and business needs.click here →
Testimonials
Myself and my siblings had 2 commercial properties to sell in St. Paul. We had started this process over 4 years ago. We hired Arnie Seltzer as our Commercial Real Estate Agent in late September 2020. He performed a small miracle and got the job done in less than a year! Arnie is a mover and a shaker. We are very pleased with the price achieved and the fact that both properties closed within 24 hours of each other. Arnie demonstrated great diligence by making sure all the i's were dotted and t's crossed in all documents. We appreciate his tenacity, high energy and willingness to look out for our best interests.
Sincerely,
Carol A Lugg, Seller of 2 Commercial Properties in St. Paul
My business partner and I decided to hire Arnie with Results Real Estate Incorporated to help us purchase our first commercial building earlier this year, and we are so happy we did. Arnie did a great job of walking us through what the steps would be like right from the beginning, which helped to demystify the whole process. He was very patient as we looked at many properties and always gave us the right advice regarding what to watch out for with each one. When we finally got a property under contract, Arnie demonstrated his deep experience as he negotiated the terms of the agreement which got us the lowest price, no survey costs, and greatly reduced deferred maintenance costs. Even our attorney said that Arnie would have made a great real estate attorney!
We would highly recommend Arnie with Results Real Estate Incorporated as your commercial real estate broker, and we would work with him again in a heartbeat.
Eric Gibson & Hyatt Harper, Clarity Financial
Credentials
Arnie Seltzer is a licensed Real Estate Broker in the State of Minnesota
Post a review on our Google Business Page